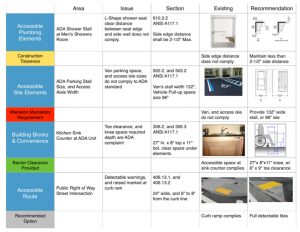 H & H Codes' accessibility field reports are color coded for indication of the followings:
Yellow; for acceptable construction tolerance,
Red; for mandatory requirements,
Green; for barrier clearance compliance, and
Gray; for recommended options.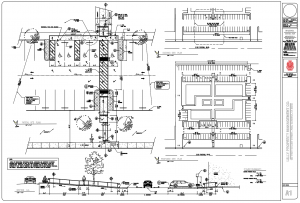 H & H Codes' staff are experts designers and detailers (architects,) providing support construction documents (CAD drawings) for proposed buildings ADA compliance, existing buildings ADA upgrade, and public facilities ADA evaluation. This sample project is an ADA parking/site accessible route upgrade to an existing 4-story medical Office building, located in the City of La Verne, California.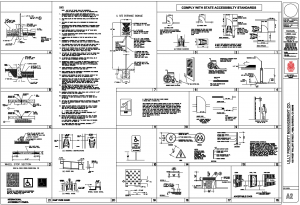 H & H Codes developed a comprehensive ADA details library and standard ADA general notes that includes hundreds of CAD drawings and instructions, addressing all topics of accessibility compliance, within the guidelines of the Architecture Barrier Act (ABA,) the Federal Fair Housing Act (FHA,) and the American with Disability Act (ADA.)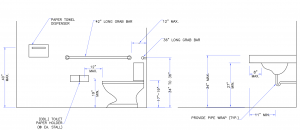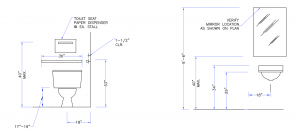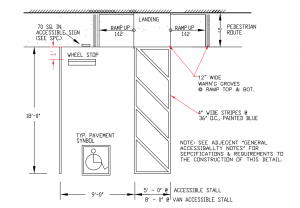 H & H Codes' staff travels across the United States and performs field accessibility surveys for public and private properties at a reasonable cost.